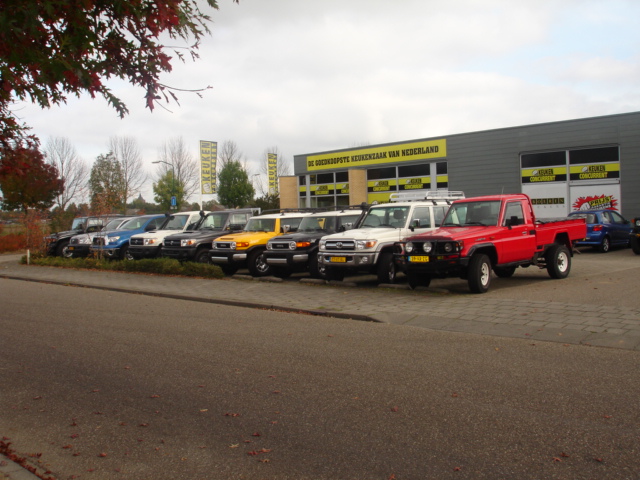 Gedreven door passie
Landcruiser Adventure. Het juiste adres voor mensen die met hun Toyota Landcruiser verre reizen willen gaan maken. Wij leveren de beste onderdelen, accessoires en in sommige gevallen zelfs complete voertuigen, welke volledig naar uw wens kunnen worden uitgerust. Ook als dat betekent dat het nodig is specifieke onderdelen en oplossingen te ontwikkelen!
Mail gerust naar info@all-american.nl of bel +31 (0)416 540 167. Aangezien wij niet over een winkel beschikken, vragen wij u om op voorhand een afspraak te maken, waarbij wij u dan graag uitnodigen voor een bezoek aan ons bedrijf.
Driven by passion
Landcruiser Adventure. The number #1 place for those who would like to explore and discover the world with a (Toyota) Landcruiser as their greatest companion. We are able to provide you with the best cars, parts and accessories to create a vehicle suiting all your needs. This may include the engineering of special parts and solutions when required.
Feel free to send us an email at info@all-american.nl or give us a call on +31 (0)416 540167. As our company does NOT include a retail store, please make an appointment prior to your visit. This enables us to prepare ourselves for your visit to insure we can answer all your questions, and provide you with the most accurate advice and information possible.